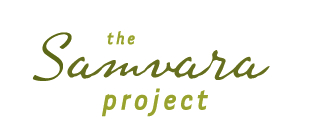 Love and death are the great gifts that are given to us. Mostly they are passed on unopened.
– The poet Rilke, translation by Roshi Joan Halifax
May all beings be touched by compassion.
– Frank Ostaseski, Being a Compassionate Companion
The Samvara Project is a Buddhist-inspired 501(c)(3) non-profit based in the San Francisco Bay Area.
Our first endeavor is Hospice Journey, a free online service enabling hospice patients and their families to create personalized websites to share updates and reflections with extended family and friends as they are living with dying. Our intention is to support people to come together to contemplate, honor, and share their journey, caring for one another and opening their hearts fully to life's most profound experiences and gifts.
Through Hospice Journey, we hope to serve people in the spirit exemplified by organizations cultivating compassionate care for the dying, including Metta Institute, Zen Hospice Project, Upaya Zen Center, and Sogyal Rinpoche's Spiritual Care Program.
For more information, please visit www.hospicejourney.org. We also welcome you to contact us:
info[at]samvara.org
(877) 365-5533
The Samvara Project
20660 Stevens Creek Blvd #320
Cupertino, CA 95014